DI_TRI was inspired by the transient nature of the experience of traveling and how foreign environments can become tranquil and familiar. The main components of our project (moiré patterns, dichroic film on acrylic, and led lights) are often not familiar to most people but by combining them with tranquil music and slow shifts in light, they can start to morph into a peaceful introduction for visitors to Pittsburgh that also shows them how integrated technology is to the spirit of Pittsburgh.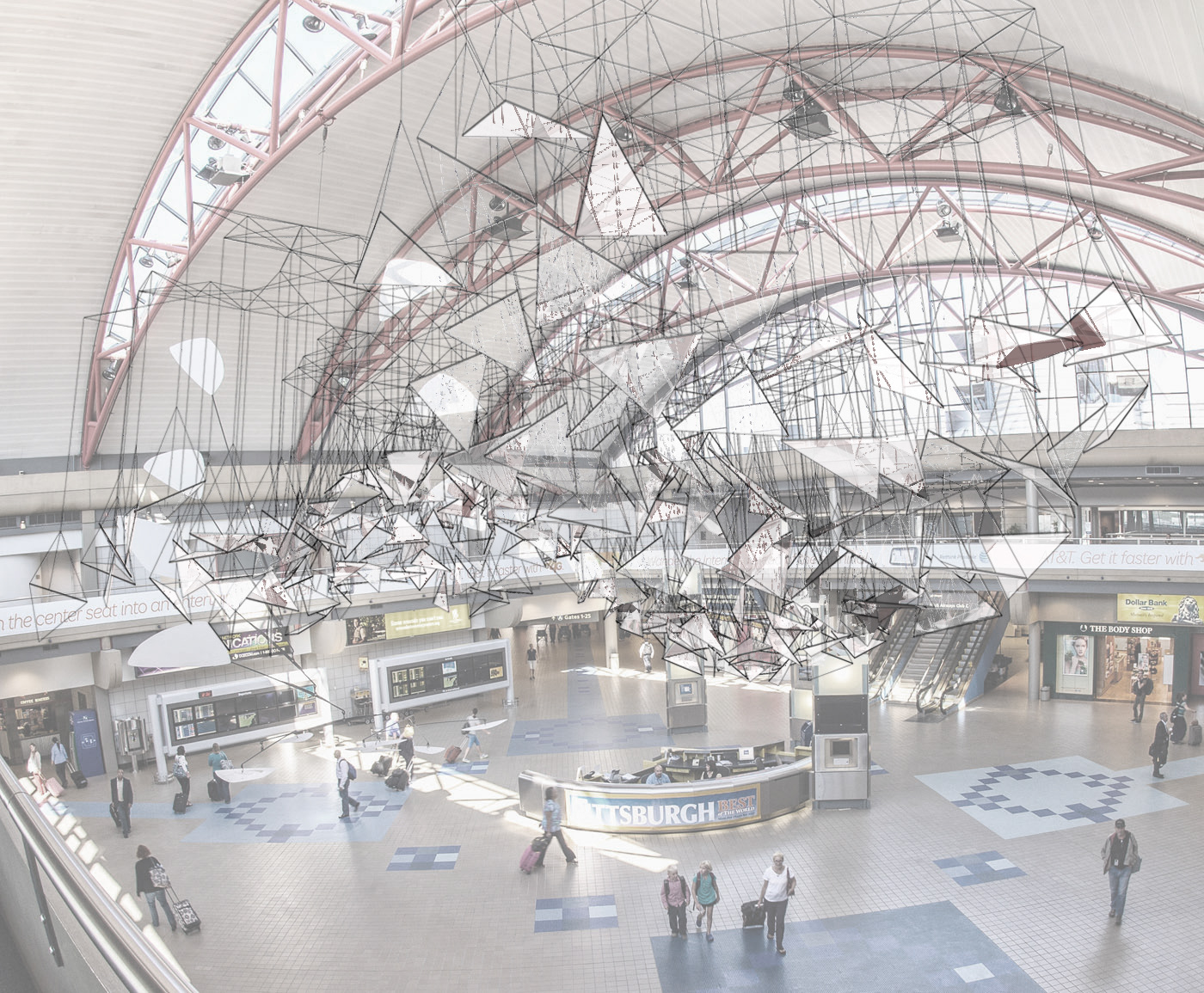 Process
First we lasercut acrylic into triangles with the moiré patterns etched on to test the visual effect of the pieces as they interacted and overlapped with each other. With the viewer moving through the space, the patterns will give a sense of motion and illusion as the pieces visually collide, especially when the triangles are much bigger in size.

Then we used dichroic film to cover the triangles, causing them to react to light in unique ways. From a distance, the triangles change color depending on your viewing angle and is intended to peak the flyers' interests as well as refracting the natural light flooding into the atrium, throwing colorful triangles all over the floors and walls like a subtle disco ball.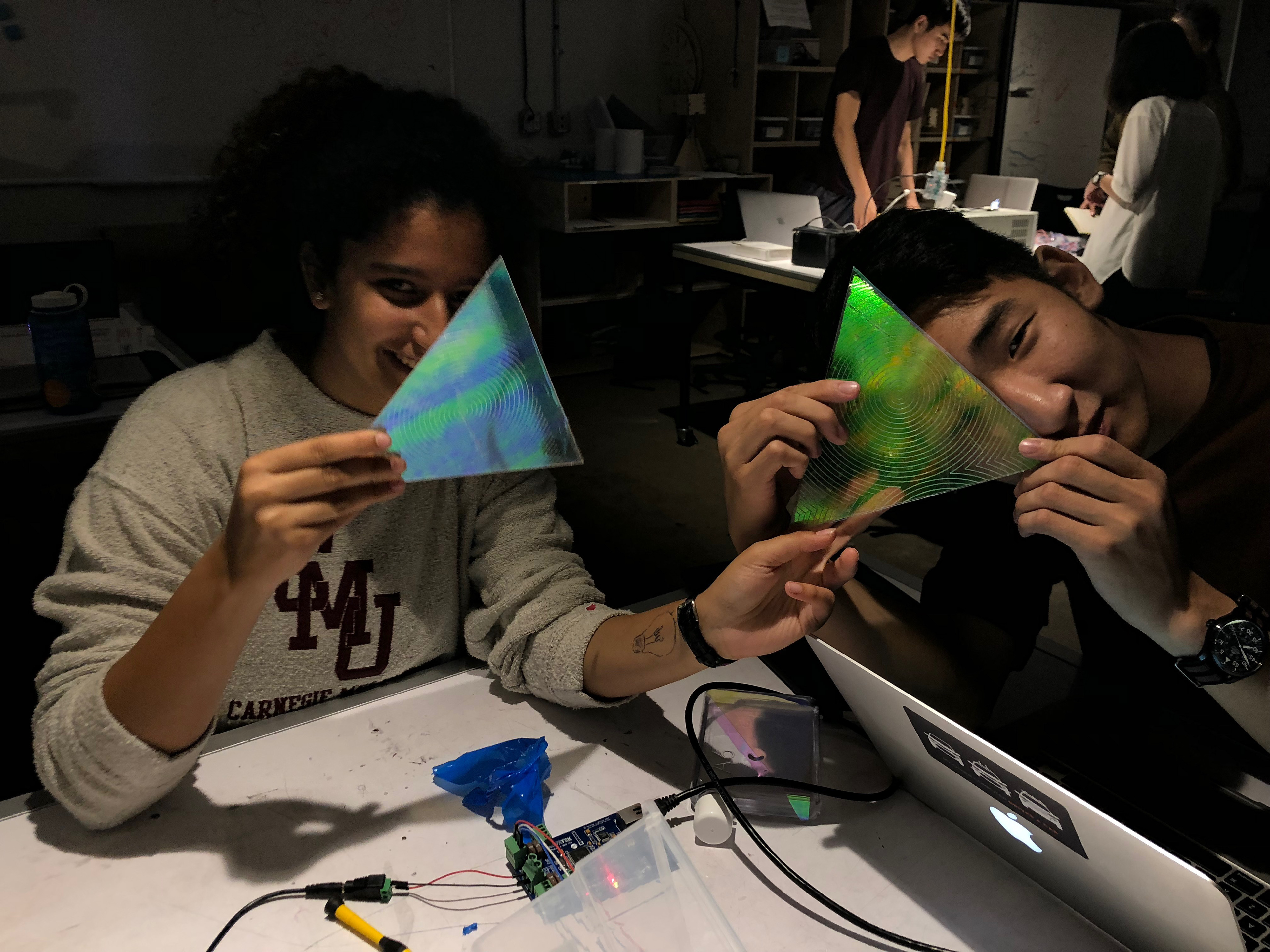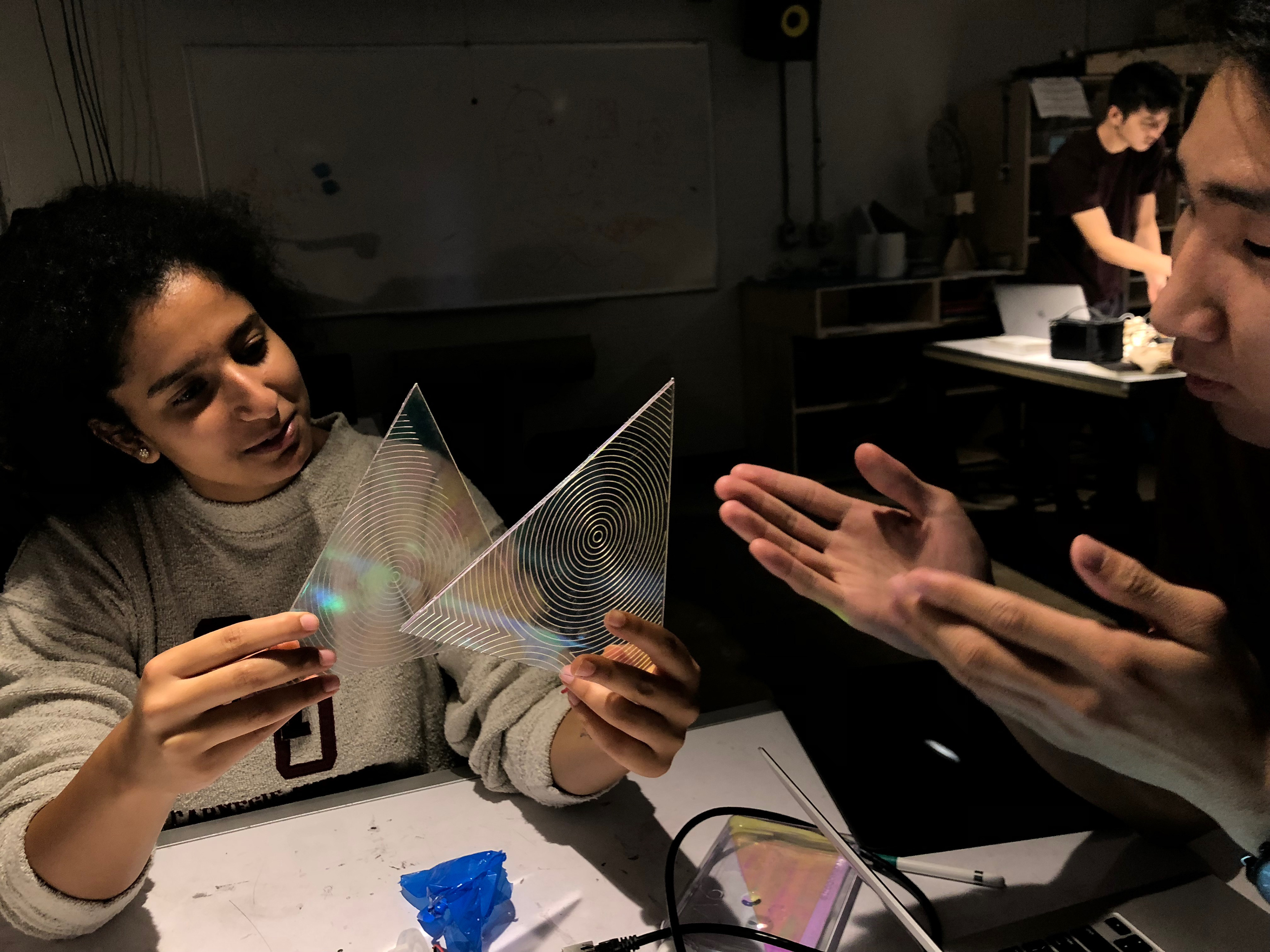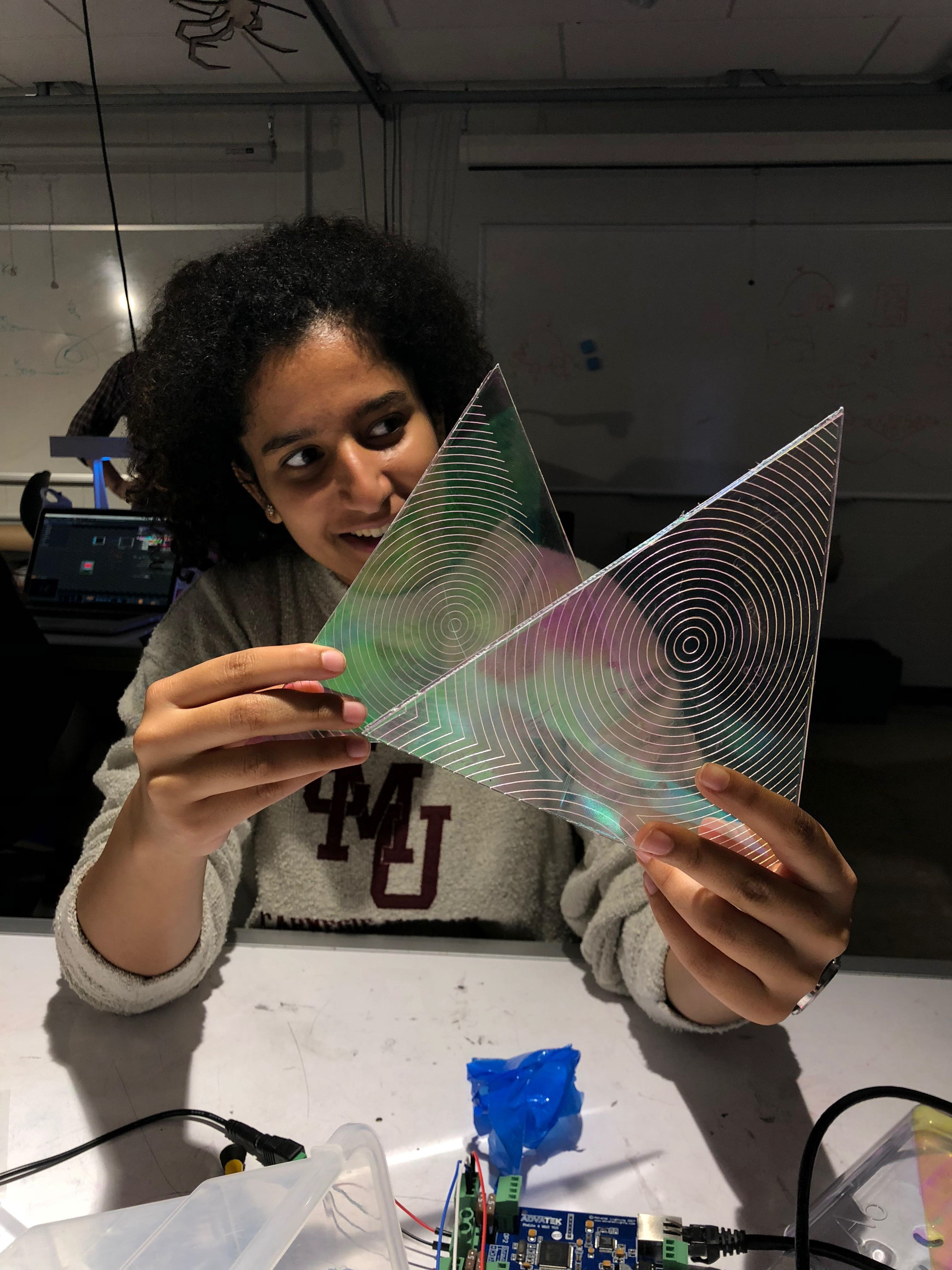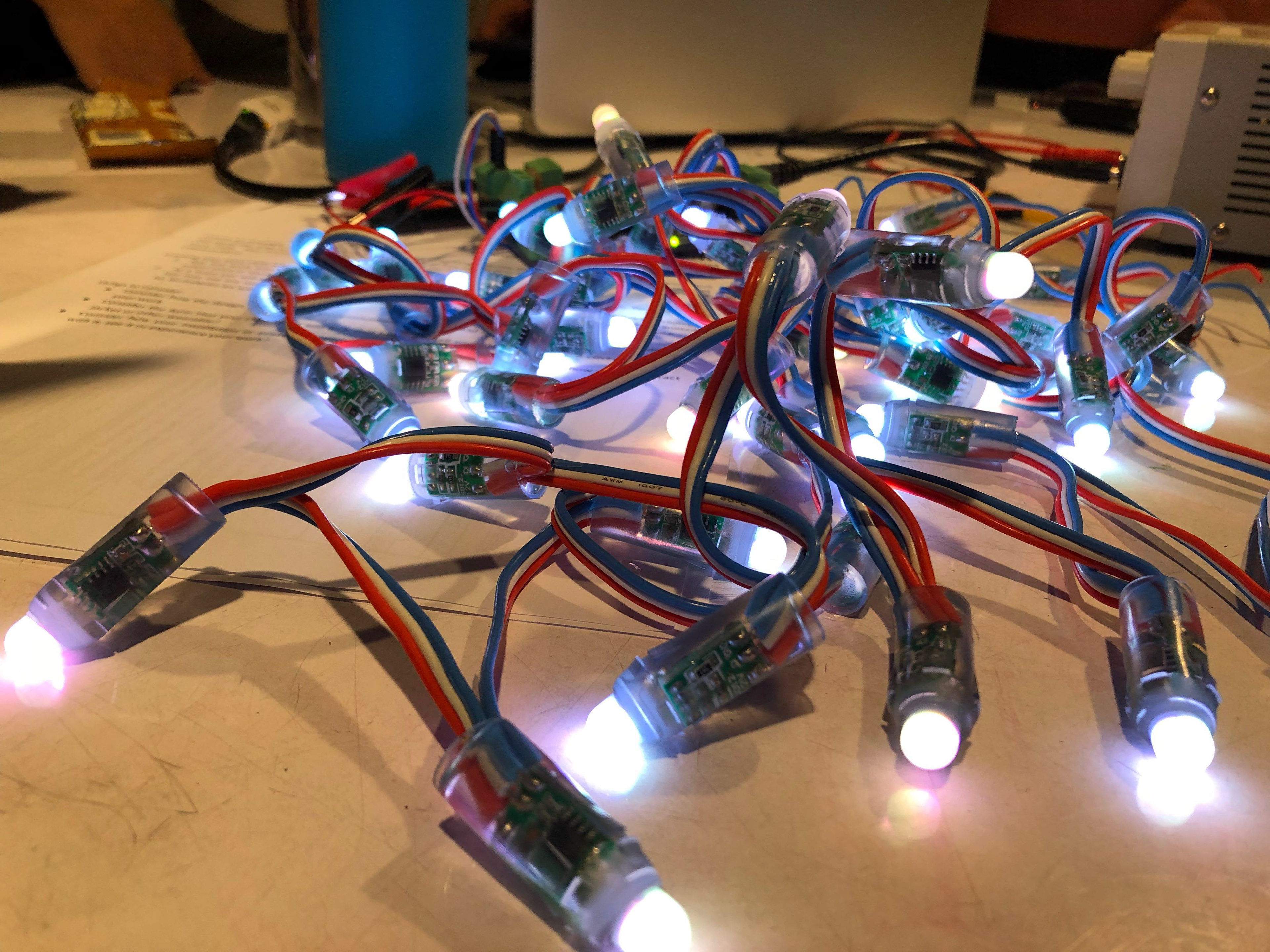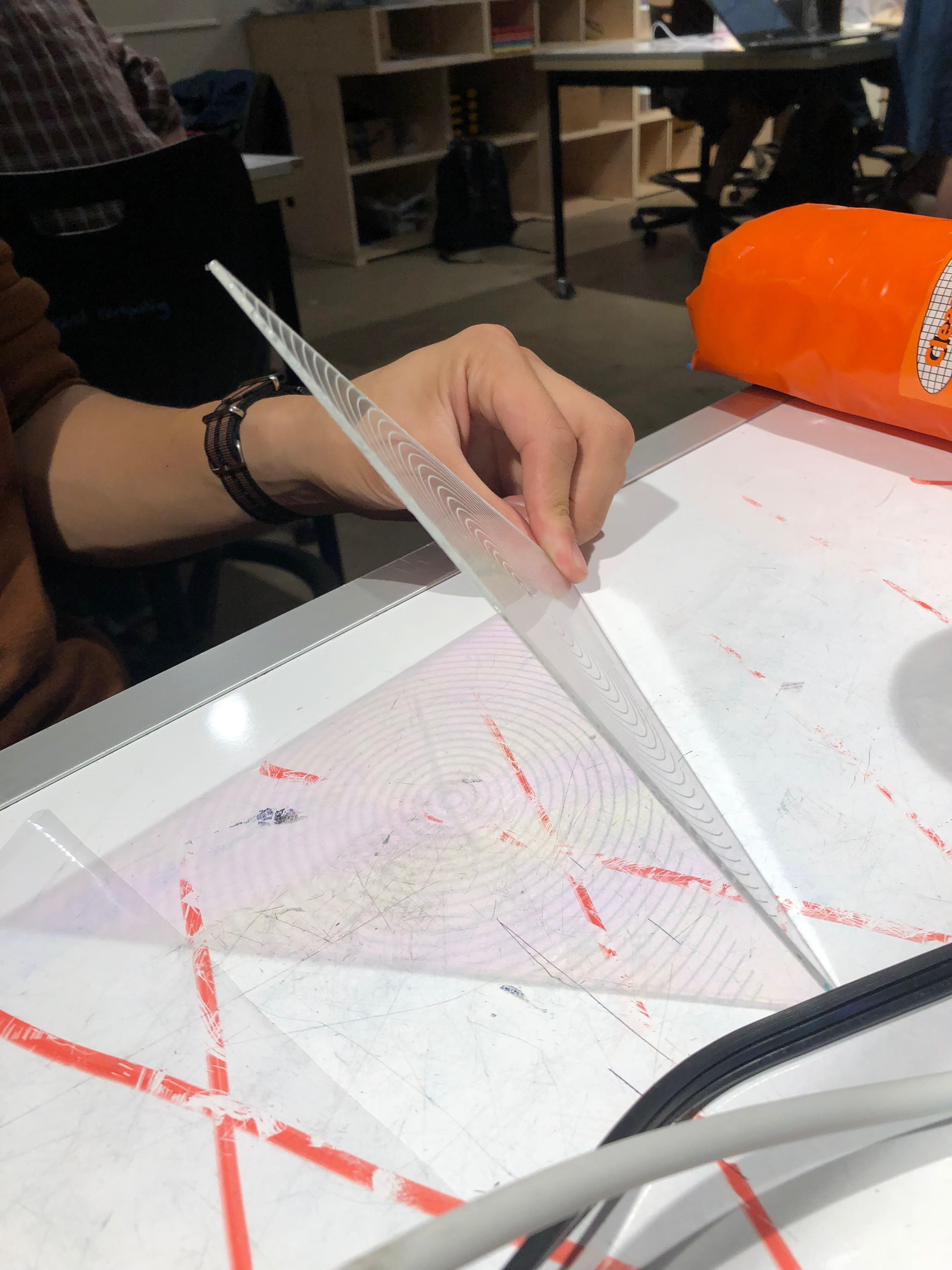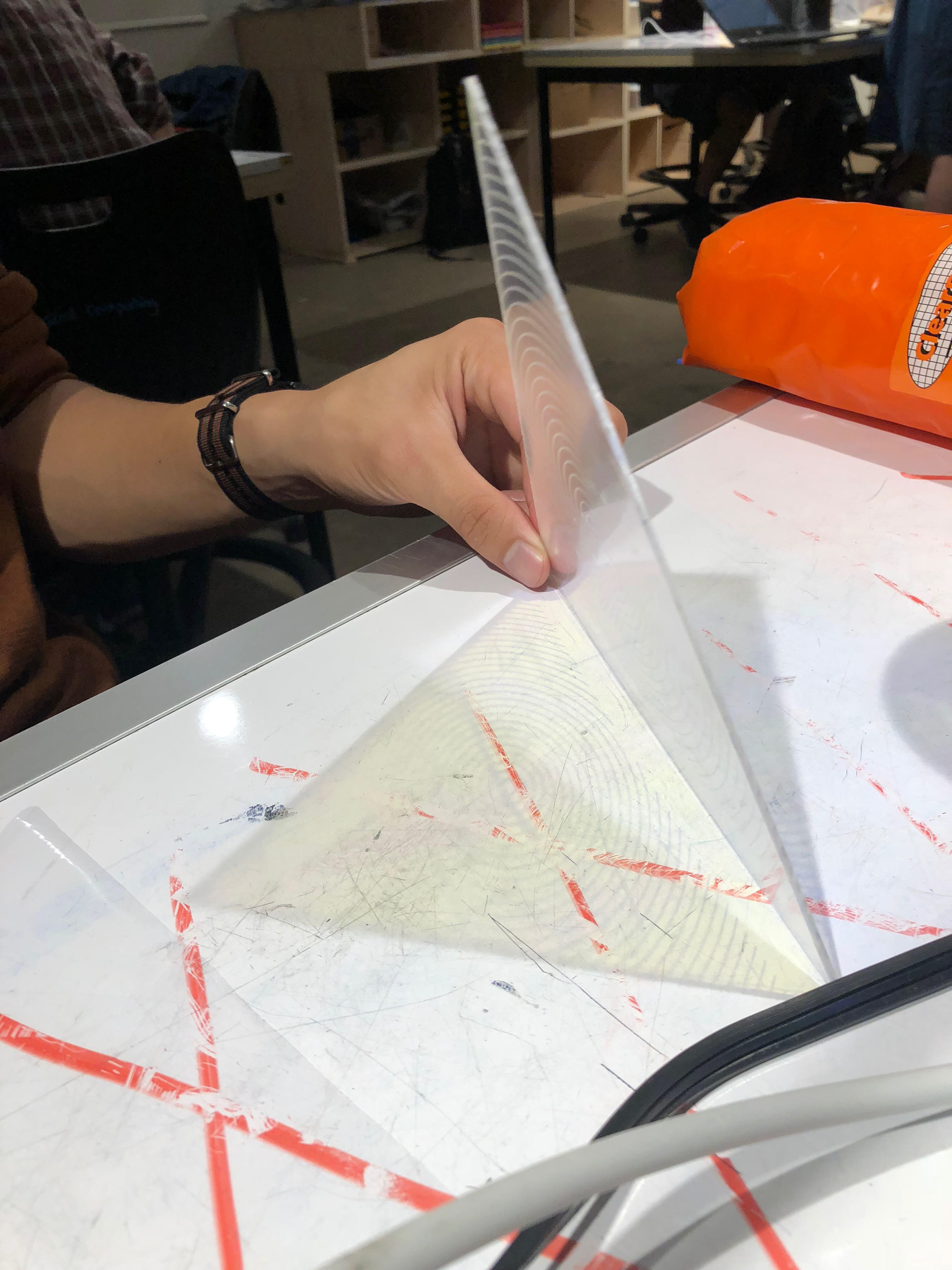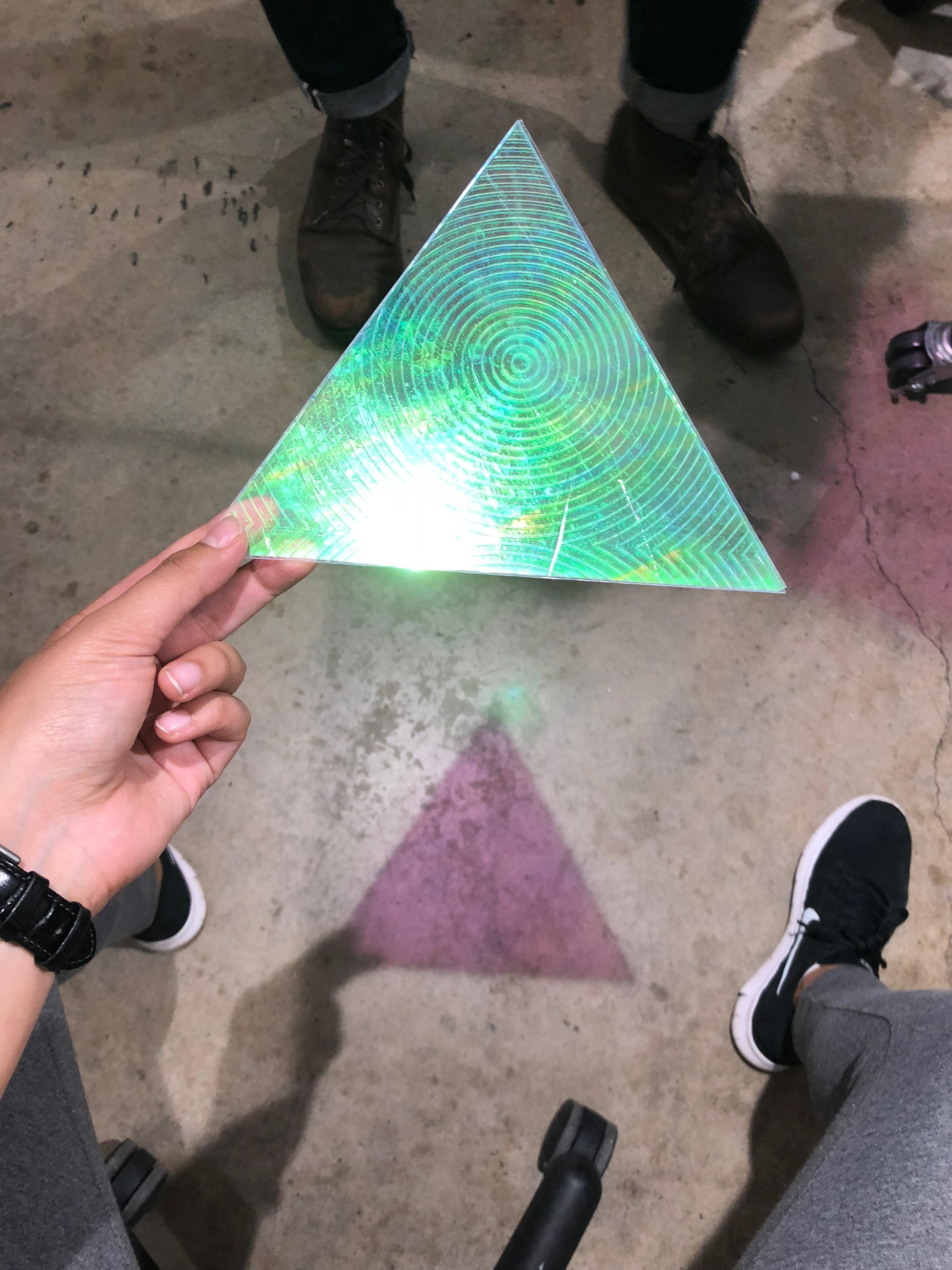 We moved on to assemble the model using fishing line to support the triangles on random angles.  At the same time, we attached the LED lights into a wooden dowel with tight spacing and wrapped it with velum to obscure the shape of the lights.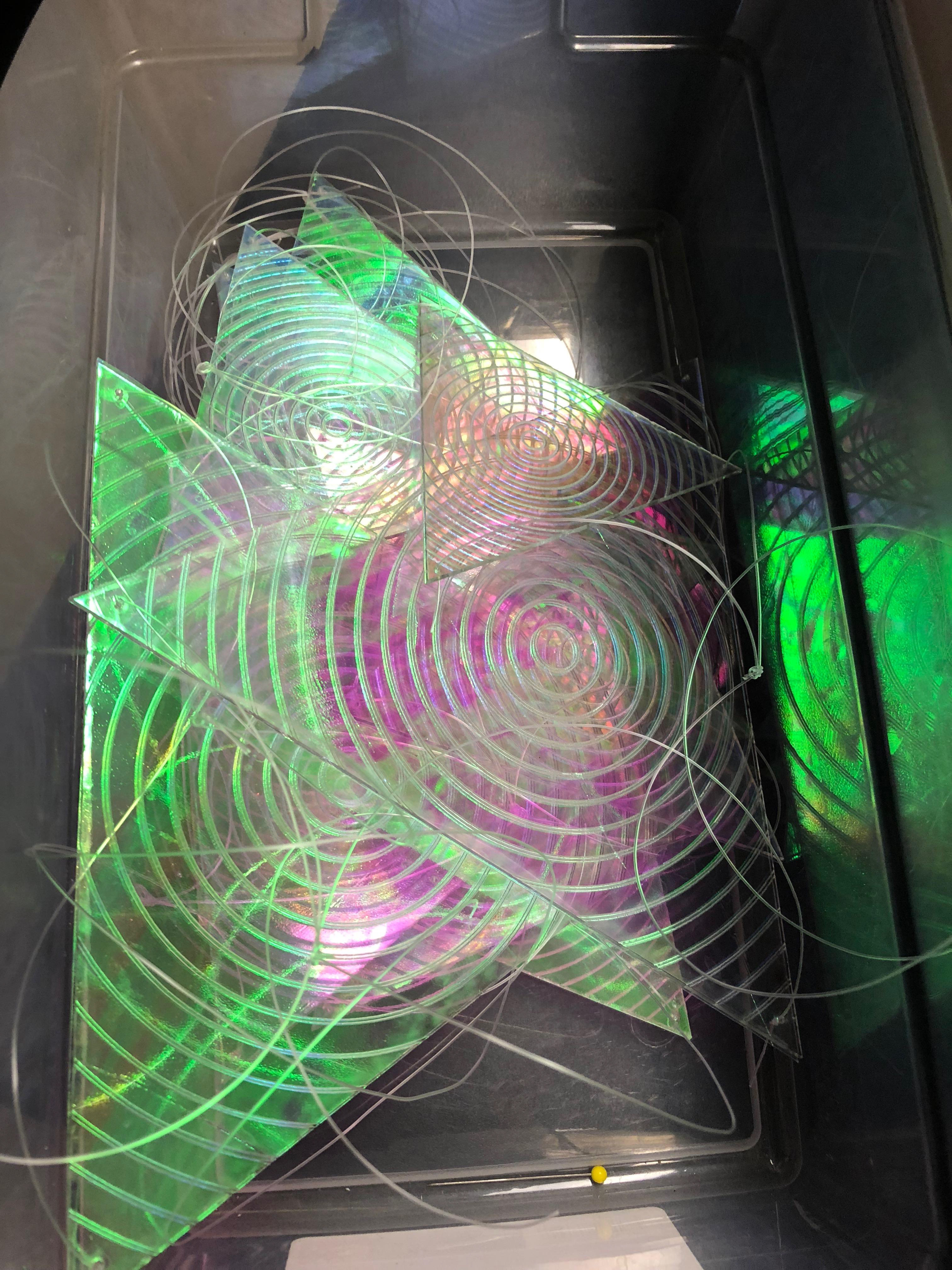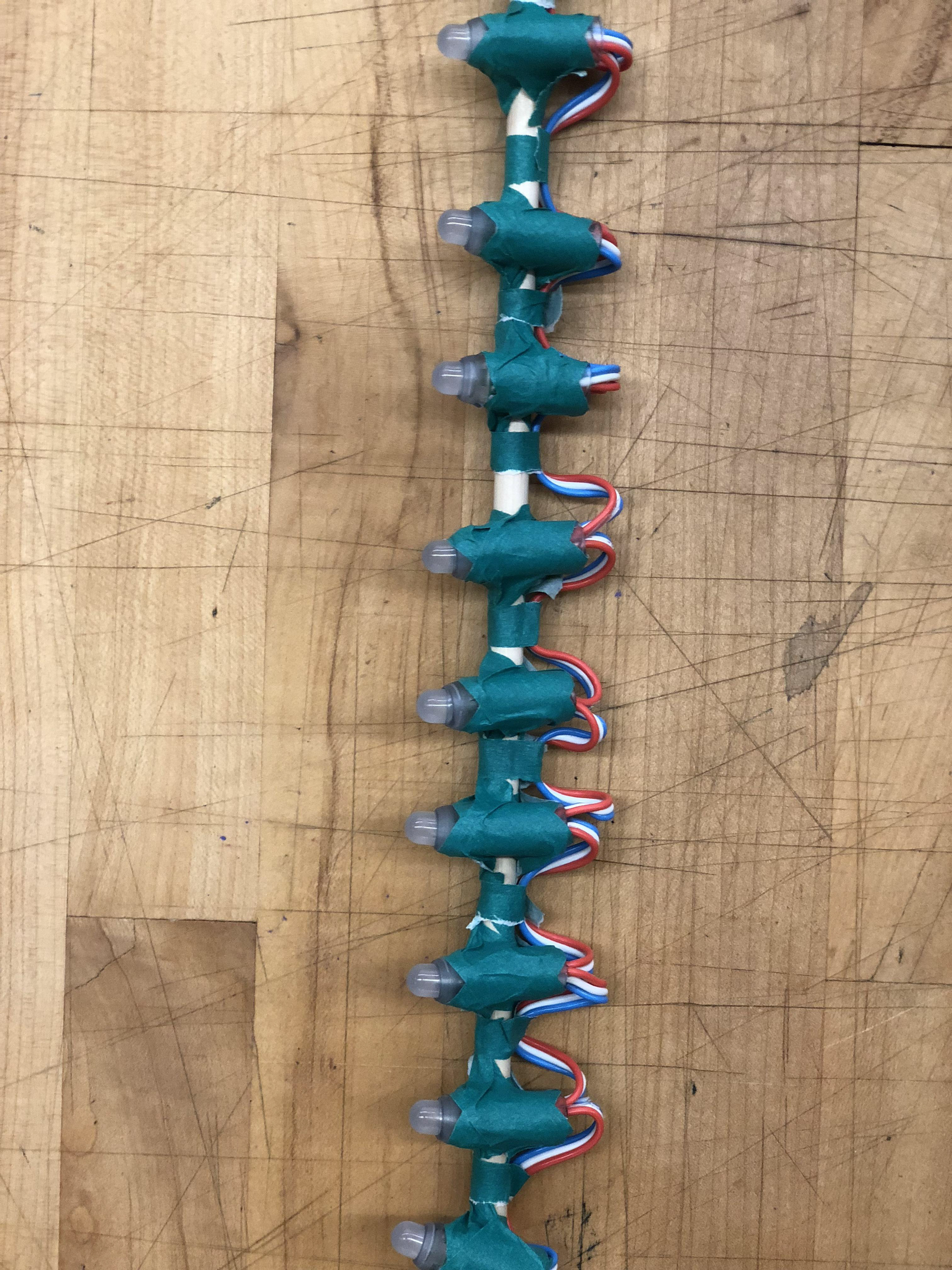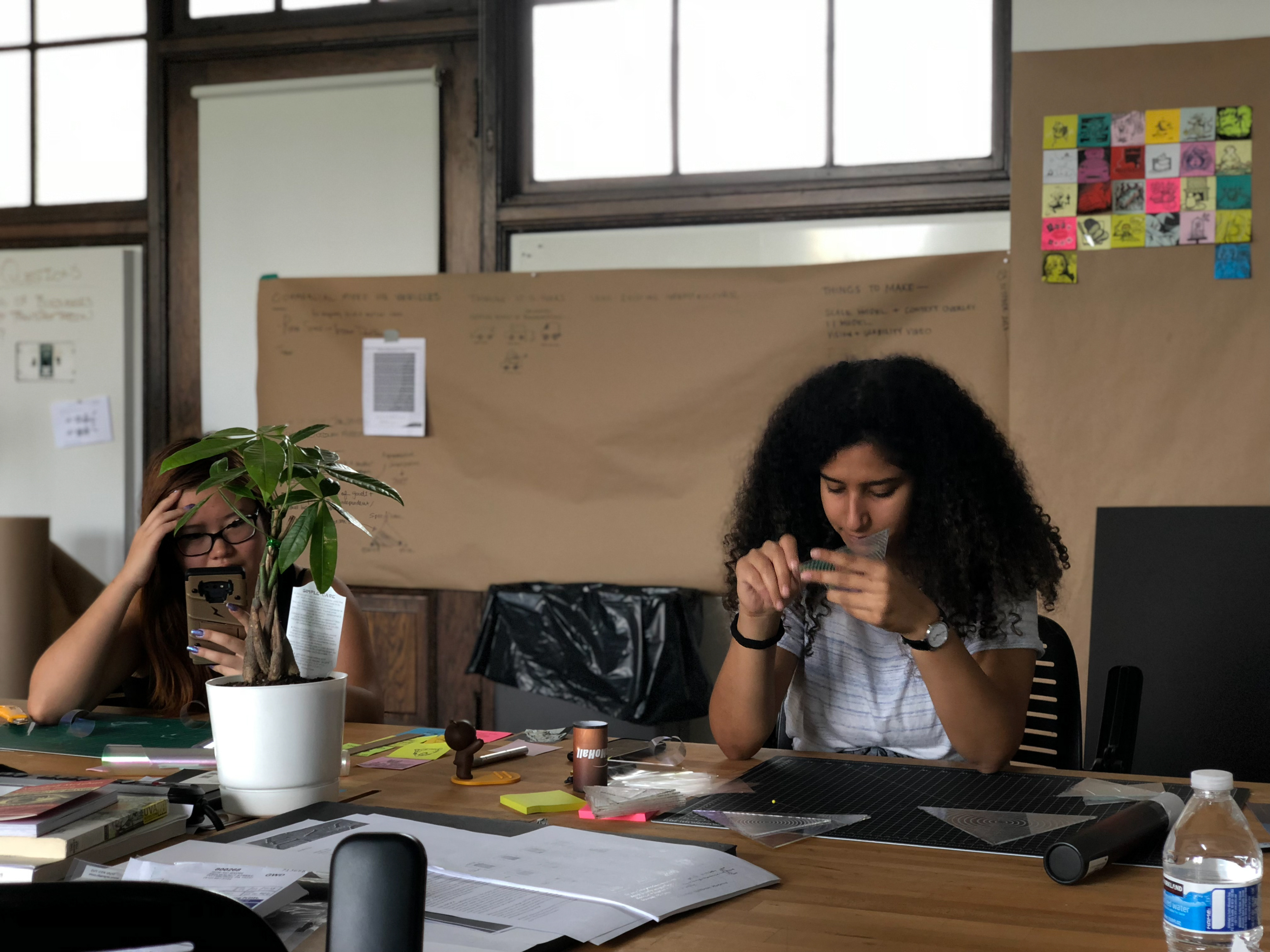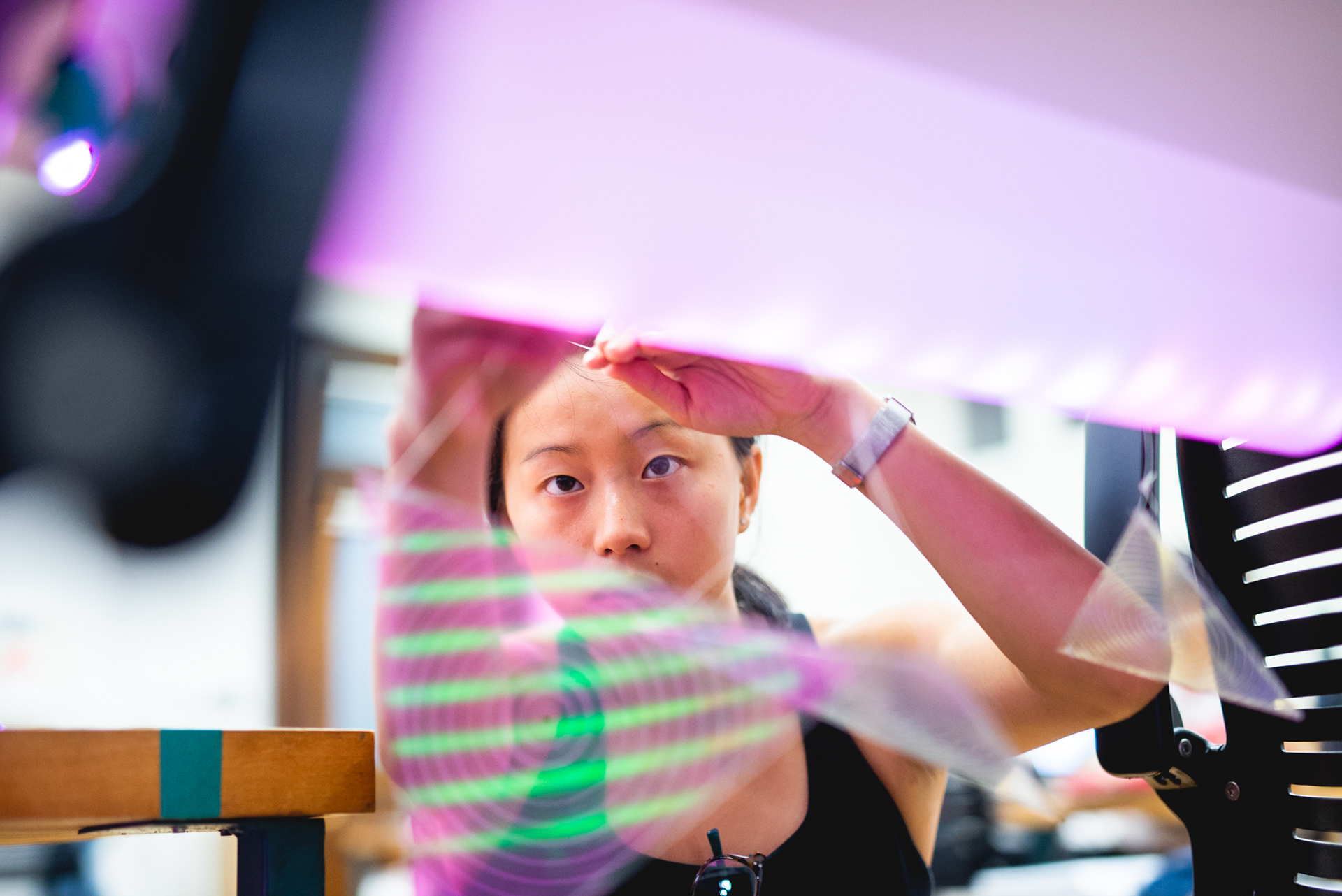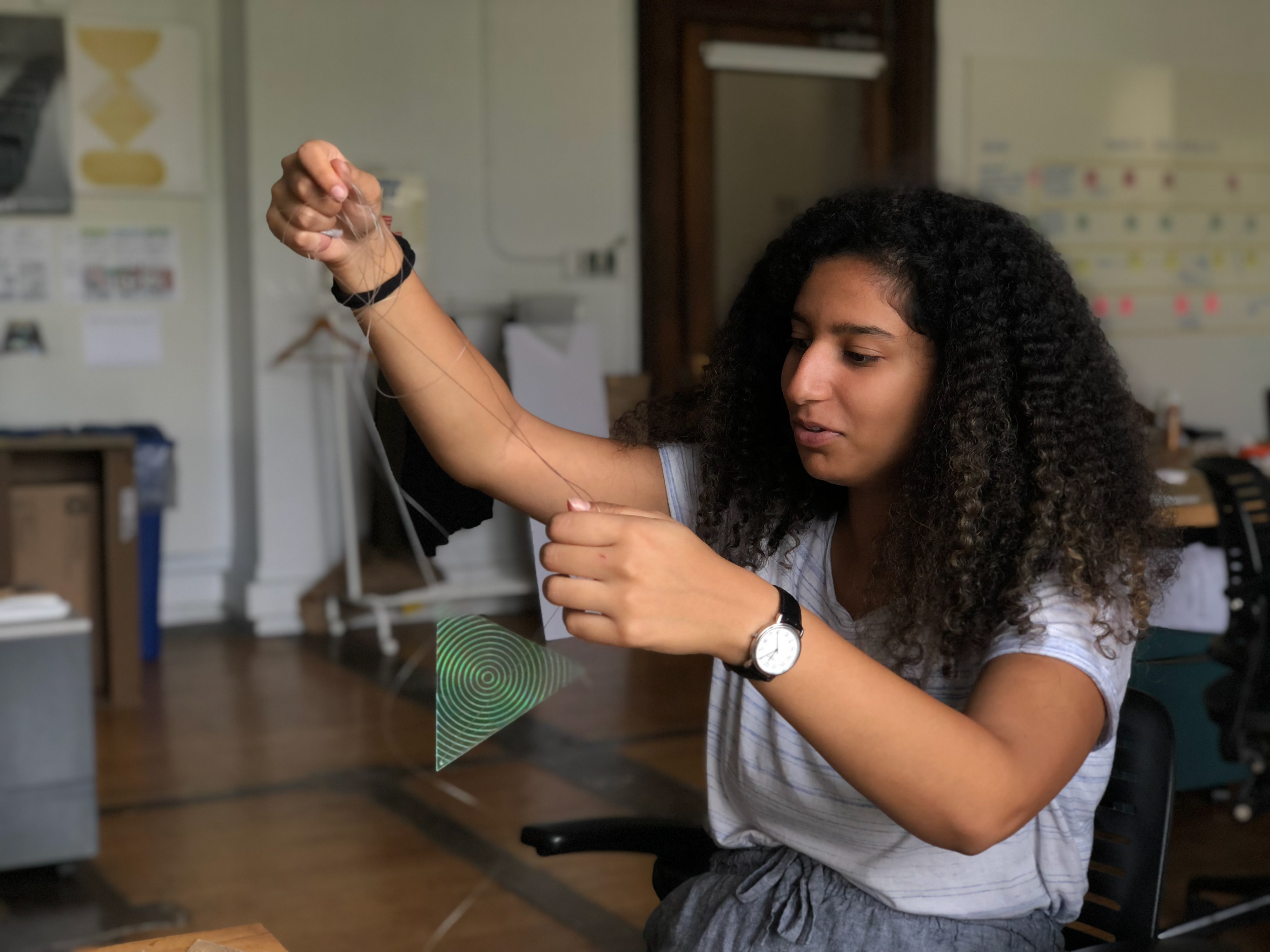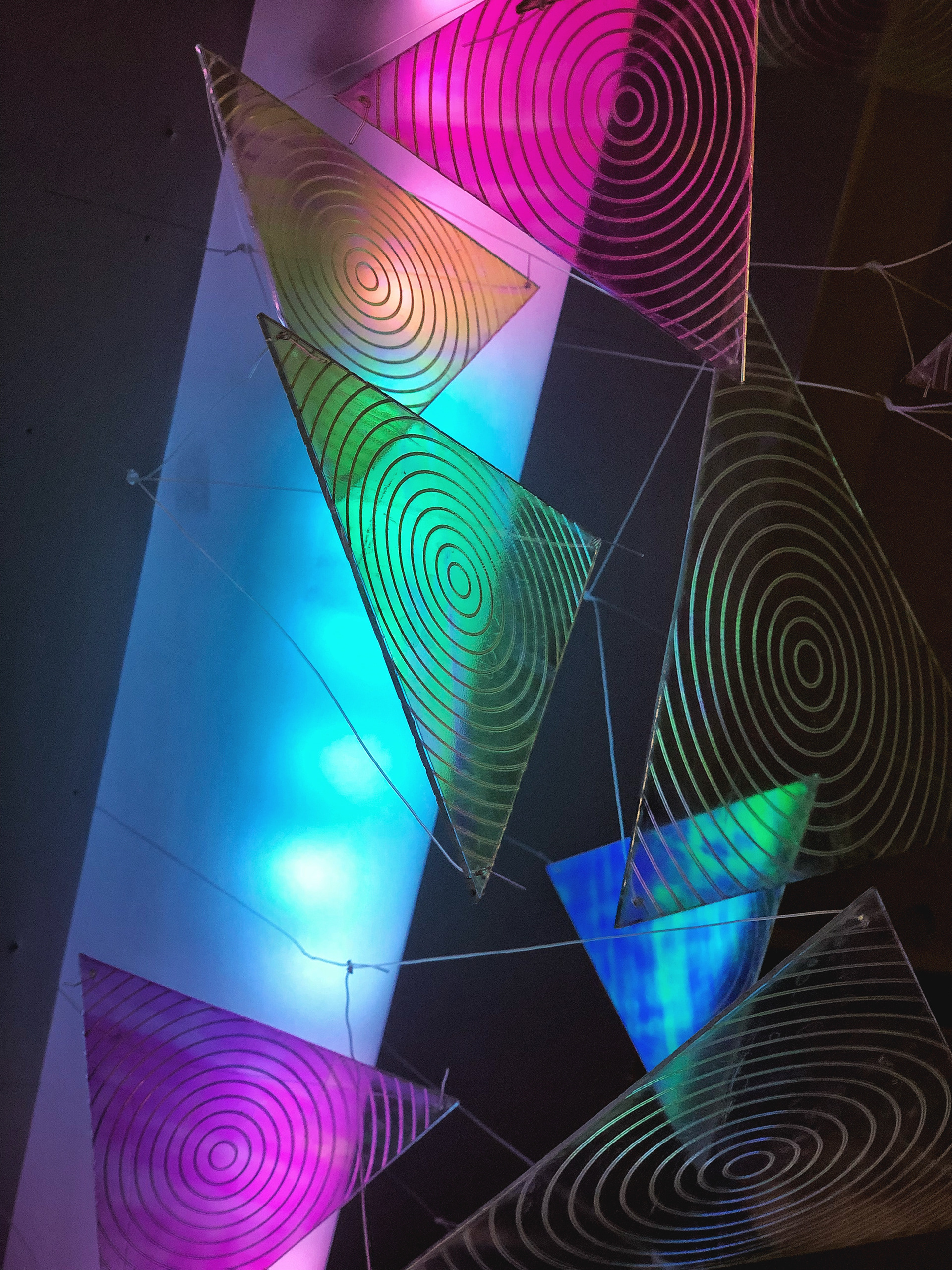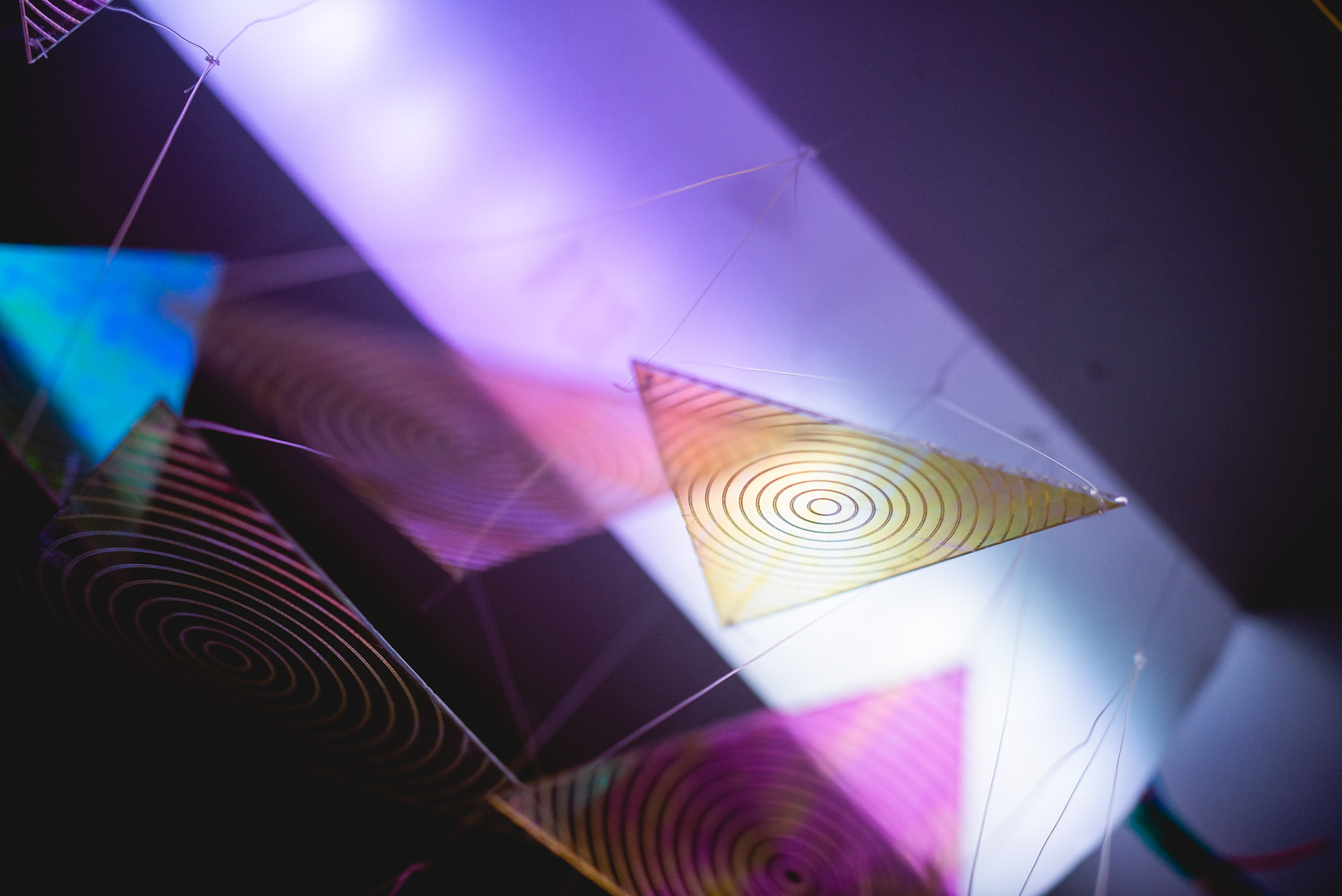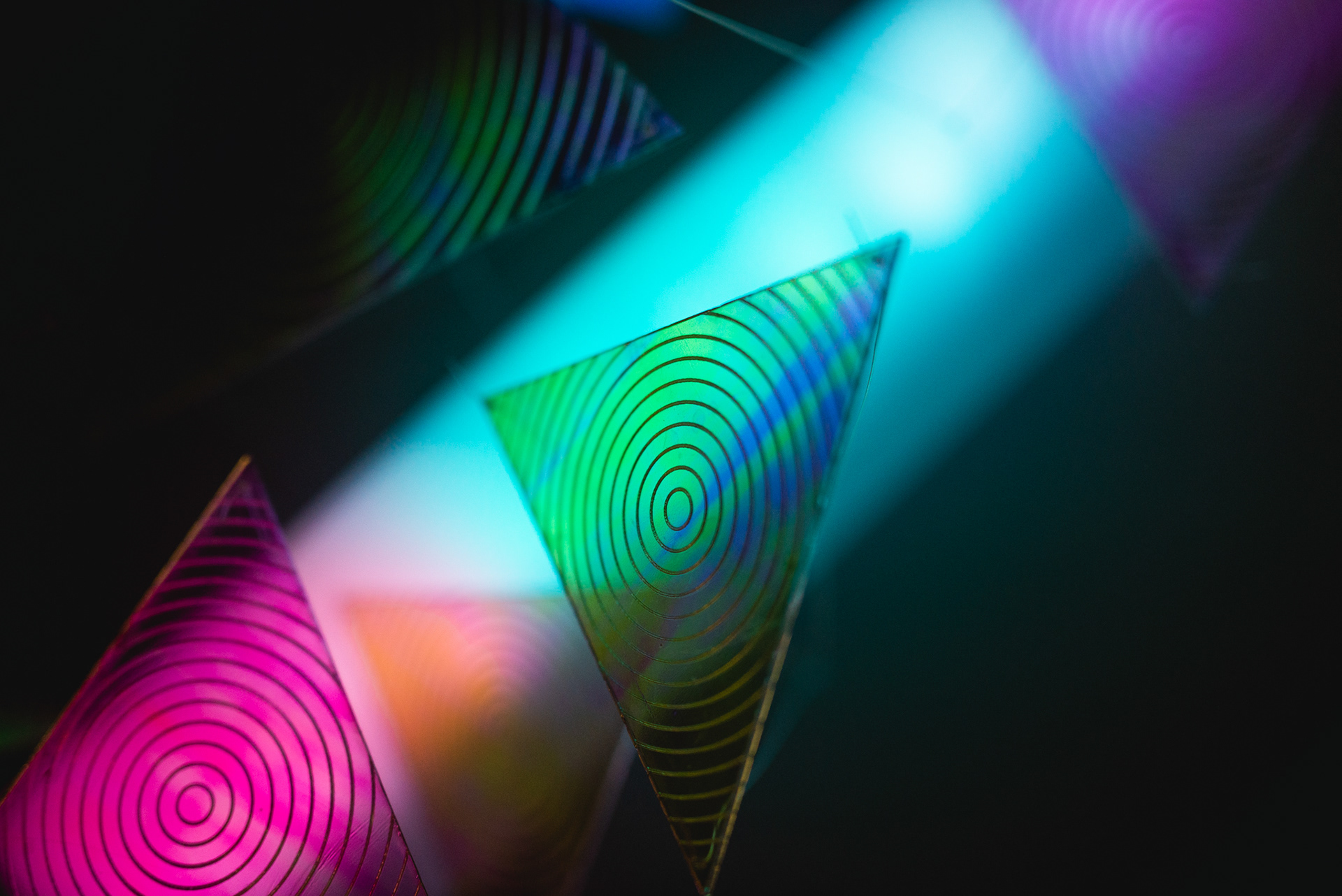 The positions of the triangles and angles were generated through grasshopper by spreading planes along the surface of a curved surface, rotating them individually, and placing a triangle on each one. The structure was also generated in grasshopper, by creating a structural mesh that equally distributes the loads to a few points that then attach onto the atrium's structure.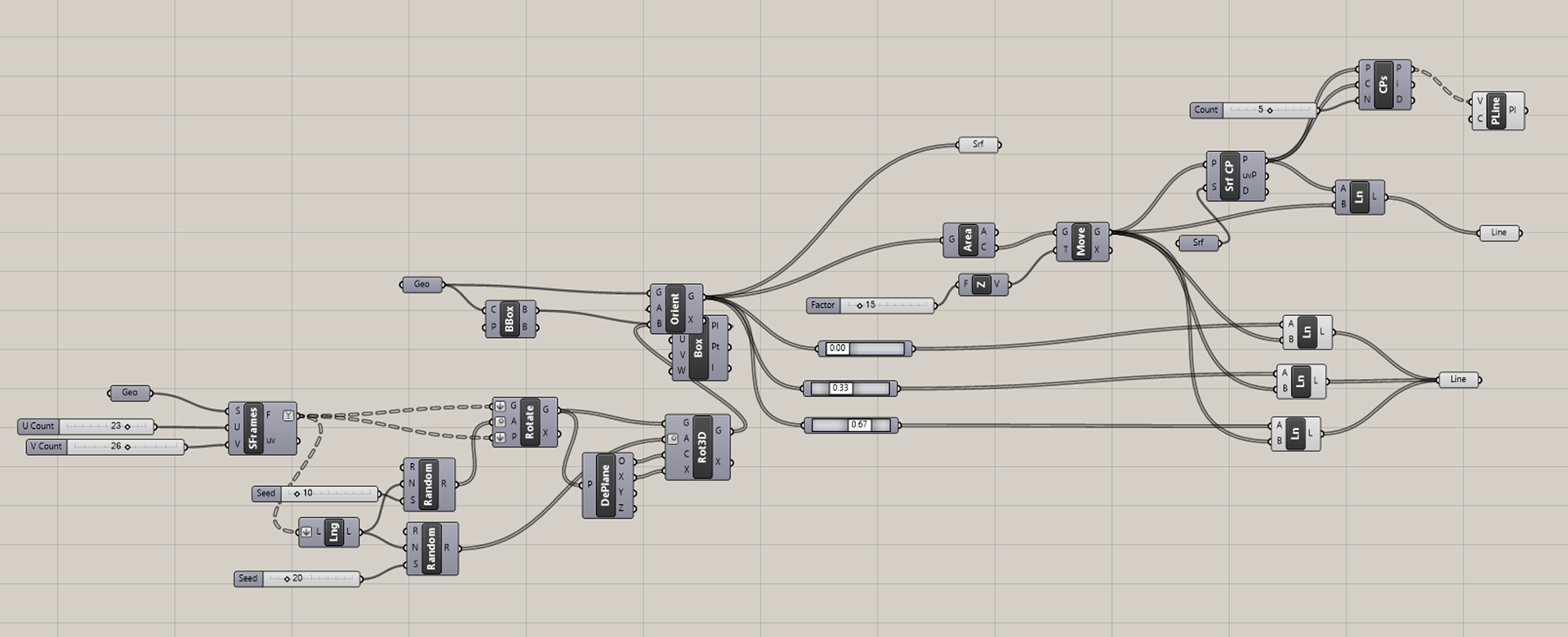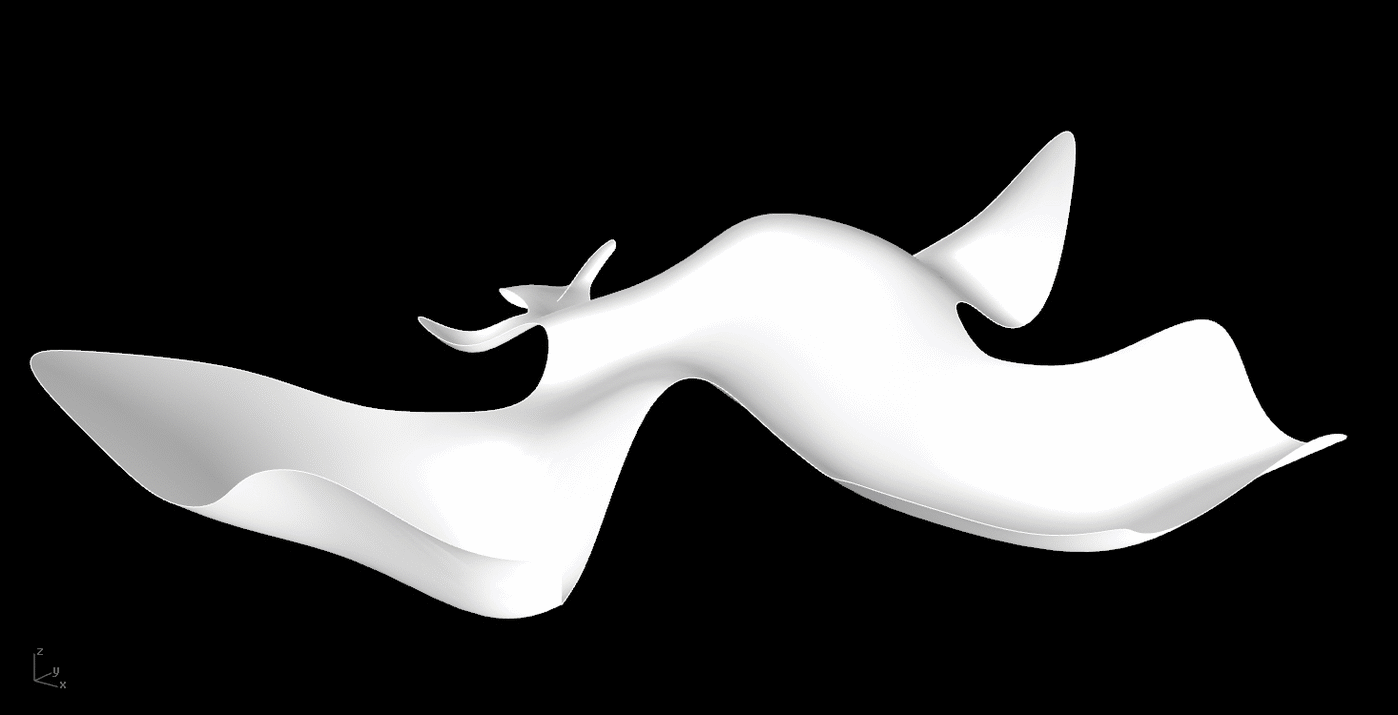 The full scale installation would be supported by a grid that's attached to the trusses supporting the roof of the atrium, The lights would be encased by plastic tubes and are suspended between the grid and the triangles.  In the gif above, they're highlighted with a red color and their positions are determined by the parallel of the original surface with their length based on density of the triangles.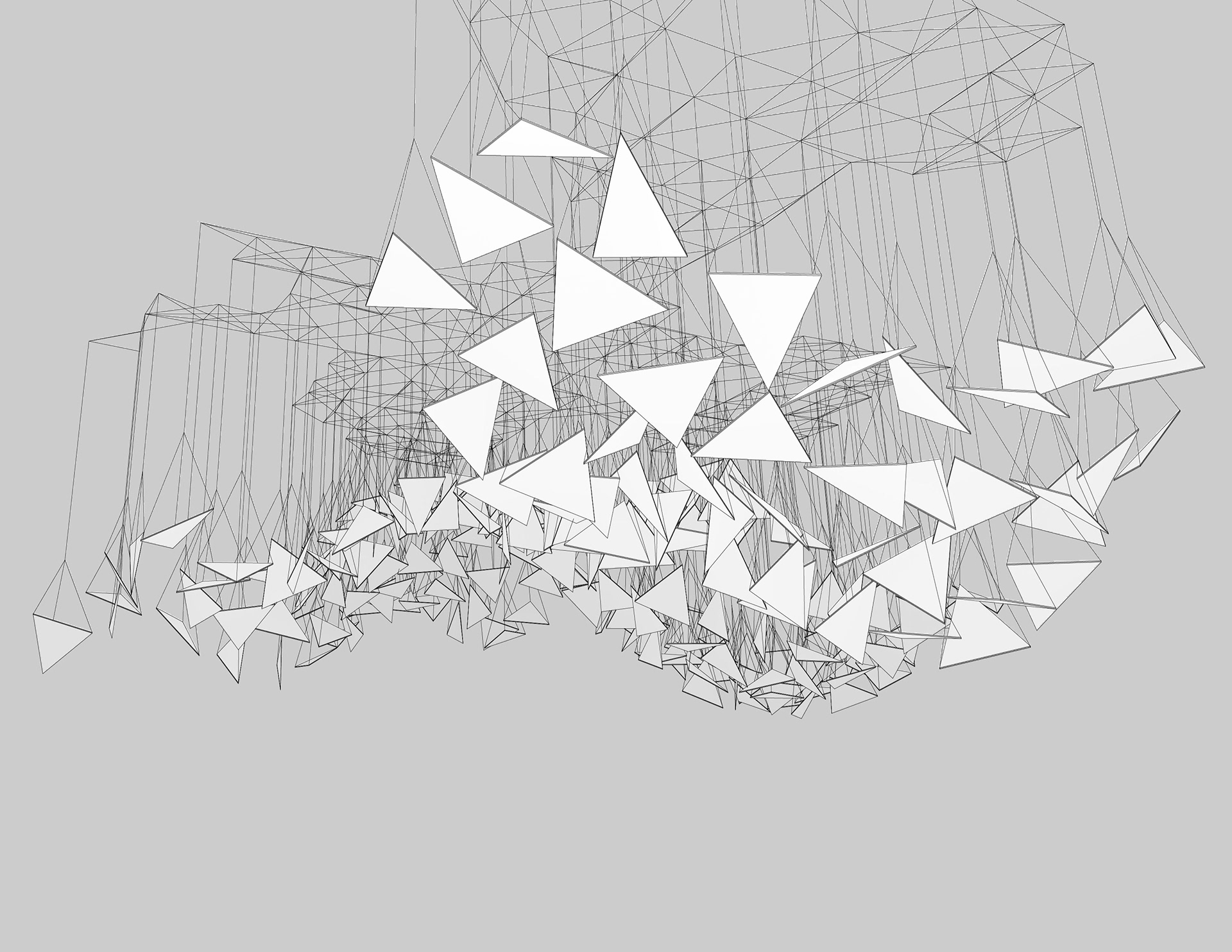 The behavior of the lights in based off the video below with the slow-moving shifts in color and strong color palette intended to be bring notice to the shifts in color as they're viewed through the panels of the triangle. The dichronic film also serves to shifting the color identification as well as the varied angles of the triangles, warping passerbys' perception of the space above the triangles.